It was interesting to celebrate Indian Independence day in a different country.
The event had an entry fee of 2E, (as I wore a traditional Indian kurta, otherwise 3E) We were made to sit in as a group each representing states, Me and couple of my friends here sat in Meghalaya since we couldn't find TamilNadu state there.
They started with German Anthem as a customary and the chief guest Mrs.Kavita Gadgil, chairperson of Abhijit Air Safety Foundation had hoisted the Indian Tricolor flag, we all sang Indian National Anthem, It felt so nice to sing this Anthem, bringing back nostalgic feeling of India. Some chocolates, small cup cakes were distributed.
There were more discussions, presentations on freedom fight and some demo on bollywood dancing, for which I didn't stay back.. It was a different event to meet up with more Indian and German people in Stuttgart.
Some pics...
The Tricolor hoisted and president Smt.Pratibha Patil's Address to Nation read out there...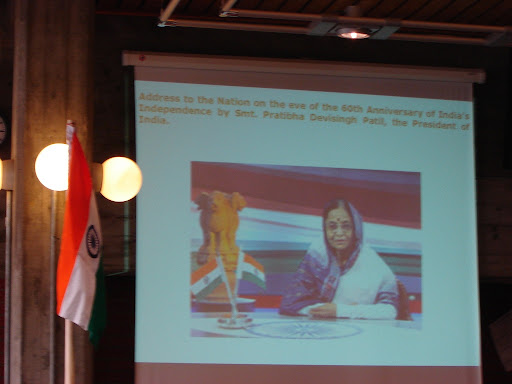 Replica of Indian flag unfurled by Madam Bhikaji Cama 100 yrs ago in Stuttgart, at the International Socialist Conference 1907 and the chief guest behind.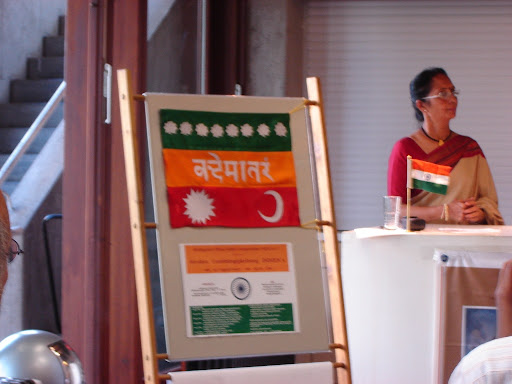 Some Indian Crowd.